News 2015
Jerry Goldsmith Tribute Concert Paris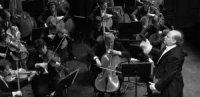 On May 31st at 17:00 hours at the Theatre Des Champs Elysees in Paris there is a special tribute concert to composer Jerry Goldsmith featuring his music from Capricorn One - Gremlins - Alien - Planet Of The Apes - The Boys from Brazil - Rambo - Basic Instinct - The Shadow - Air Force One - The Omen - The Russia House and The Mummy.

The concert is conducted by Laurent Petitgirard featuring the Orchestre Colonne.

Ticket booking is available now. Visit their website for all the details.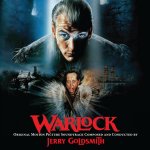 Intrada announce an expanded version of their Warlock soundtrack from 1989. Along with an improved overall sound the electronic elements that were dialled out of the first soundtrack by the composer have now been restored!
Warlock remains quite an oddity amongst Jerry Goldsmith's modern era scores and has divided fans ever since its release. On hearing Goldsmith was scoring an action adventure horror movie many thought it would mean a large scale orchestral score perhaps with Omenesque chorus! But what Goldsmith wrote was a complete contrast; a low key score with generally muted orchestral forces. A number of action sequences did bring us some Goldsmith histrionics but there stop-start nature was in contrast to his rhythmic action scoring style of the time.

Ultimately Goldsmith's approach was correct and complimented the enjoyable film perfectly. For the original album Goldsmith removed numerous synth work to favour orchestra but these layers did rob the listener of a better listening experience.
Now you can enjoy the complete score with everything restored. Order from Intrada today!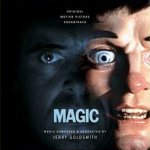 La-La Land Records announce a new version of the Jerry Goldsmith soundtrack Magic. Previously released by the Varese CD Club in 2003 and now out of print this should appeal to fans who missed it first time round. As expected the release gets a re-mastering as well as including the short 25 second cue missed off the Varese release "We're gonna be a star". Plus booklet and a great new cover.
The late great Richard Attenborough's 1978 thriller saw a young Anthony Hopkins play a failing stand up comedian who's career is turned around when he introduces Fats, a ventriloquists' dummy, to his act and becomes a major star. But inevitably the personality of Fats begins to take over and Hopkins' unstable character fights to retain his personality with tragic consequences, endangering the life of lost love Ann Margaret.

Goldsmith provided a subdued thriller score, one of his finest. His gentle slow burning main theme remains the haunting highlight juxtaposed with violent harmonica to signal Fats' influence. As well as a gentle love theme variant, typically melancholy in tone, for his relationship with Ann Margaret.

Goldsmith revealed in interview that Hopkins actually attended the sessions for the score and entertained all in attendance by proving he could throw his voice just like his character.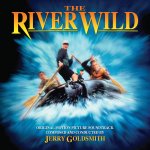 Intrada announce a complete presentation of Jerry Goldsmith's exciting action thriller score for the 1994 film The River Wild. The running time of the score is now doubled and also comes with a plethora of alternates. Goldsmith's rousing adventure score is anchored by an arrangement of the traditional piece 'The Water Is Wide'. Goldsmith transforms the theme into a beautiful arrangement but its Goldsmith secondary material for the breathtaking vistas, scary white water rapids and the darker thriller elements that give fans the chance to savour Jerry Goldsmith adventure scoring at its best. Round it out with a detailed recording by Bruce Botnick and you get a fantastic start to 2015.

The 2nd disc presents Maurice Jarre's unused score for the first time. This is a unique opportunity to compare Jarre's take on things with Goldsmith's. Notably Jarre did not use the Water Is Wide until the end credits and provides an alternate theme as well as typically aggressive Jarre style histrionics for the adventure elements.

A fantastic opportunity to own two takes for one film over two CDs! Fans get two composers for the price of one! Order from Intrada now!