News 2018
New Jerry Goldsmith Podcast Series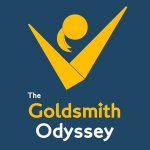 Three passionate and very knowledgeable Jerry Goldsmith fans have come together to produce an excellent Podcast series called The Goldsmith Odyssey. The series plans to cover the composer's whole career. Episode 0 covers Goldsmith's humble beginnings as he embarked on a career in Radio and Television. Episode 1 looks at the composer's first film score - Black Patch. The series is produced by Yavar Moradi, Jens Dietrich and Clark Provence who plan to add a new show every two weeks! The episodes are available from their own website and via Apple Itunes.


http://www.goldsmithodyssey.com

https://itunes.apple.com/us/podcast/the-goldsmith-odyssey/id...


Rambo III - Newly Re-mastered From Intrada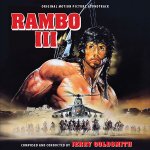 Intrada announce their third incarnation of the full score presentation to Jerry Goldsmith's Rambo III. This new version is not the originally planned two CD set that would have included a slightly different but shorter version of 'Another Time' and the shorter film edit of 'Preparations', with possibly the percussion overlay of this cue a further bonus. But for this to happen the 2nd CD would have needed padding out and that was probably going to be the Scott Bros song and score album. Unfortunately this did not happen but in the scheme of things it is not really a deal breaker. What we get is the score re-mastered from the original first generation three track masters for the first time, plus improved art and booklet. And some of the latter cues have been either split or combined to match the film soundtrack order. In theory this closes the book on this score for Intrada and the Goldsmith scored Rambo trilogy as they have all the scores on their label now.

Back in 1989 after the disappointment of the song and score album from Scotti Bros it was quite incredible to get the news Intrada were releasing the complete score. I remember the news broke via the Goldsmith Society via a green flyer, included in their latest magazine, and it all happened around the magical period when Goldsmith was in London for two concerts and the convention. Goldsmith's Rambo III score was a major departure from the first two scores and featured new themes for the Afghan locale and its people. The Rambo theme got a beautiful and moving adaption in 'Another Time' and Goldsmith's action had a much harder edge with electronics providing extra grit. Orchestra still powered through and Goldsmith delivered some exciting set pieces with 'The Game', 'Flaming Village', 'Night Fight' and 'Final Battle'. And the score closed with another unused end title - the best of the three; with Goldsmith bidding farewell to Rambo as he drives off with his only true friend Col Trautman.