---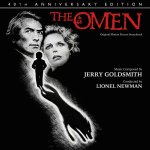 Try
& Buy From


---

Music Conducted By
Lionel Newman

Orchestrations By
Arthur Morton

Recorded By
John Richards

Performed By
The National Philharmonic
Orchestra

The Ambrosian Singers

Album Produced By
Robert Townson

Label
Varese Sarabande
VCD 302 066 288 2

Previous Release(s)
Varese Sarabande
VCD 302 066 288 2

Varese Sarabande CD
Fox LPs

Year Of CD/Film Release
2016/1976

Running Time
55:23

Availability
Limited Edition Release


---
Cues & Timings

1. Ave Satani (2:34)
2. On This Night (2:35)
3. The New Ambassador (2:35)
4. Where Is He? (:55)
5. Fatal Fall / It's All For You† (:42)
6. The Dog† (:24)
7. I Was There (2:24)
8. Have No Fear† (:36)
9. Broken Vows (2:12)
10. Safari Park (3:21)
11. A Doctor, Please (1:43)
12. She'll Die† (1:43)
13. The Killer Storm (2:55)
14. The Fall (3:45)
15. Don't Let Him (2:48)
16. The Day He Died (2:14)
17. Father Spiletto† (1:09)
18. The Dogs Attack (5:53)
19. Mother's Death† (:48)
20. A Sad Message (1:44)
21. Beheaded (1:48)
22. The Bed (1:08)
23. 666 (:46)
24. The Demise Of Mrs. Baylock (2:54)
25. The Altar (2:04)
26. The Piper Dreams (2:39)

Bonus Track:

27. The Omen Suite
Diego Navarro, Tenerife Film Orchestra (10:52)

†World Premiere Release

---
Soundtrack Ratings

Disappointing

Functional

Average

Good

Excellent

Outstanding



The Omen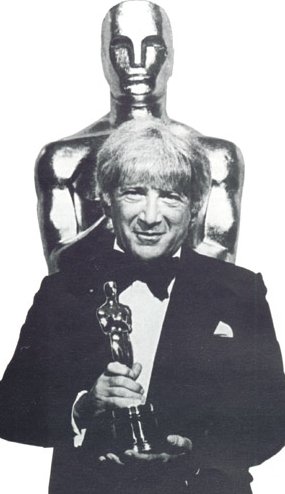 Masterful Oscar Winning score to classic horror. Goldsmith's choices seem obvious but in his hands the obvious becomes inspired. So integral is the music to film that without it this picture would have been just another horror movie. Goldsmith brings all the power to the production complementing every element. Chorus and electronics capture the startling storyline and the horror of what's to come while the sad human drama is played out by solemn string writing and tragic solo piano for one of the composer's finest themes.

Jerry Goldsmith's Omen score is a bona fide classic. The choice to engage Goldsmith to score was one of the best decisions the makers ever made. Donner revealed that the music budget for the film was $5000. But Goldsmith at the time cost $25,000. Thankfully Alan Ladd Jr agreed to find the extra money and the rest as they say is history.

Varese's new re-mastered disc features the original film artwork and notes, but more importantly includes all the missing cues never selected for the original album.