Spotlight Articles And Features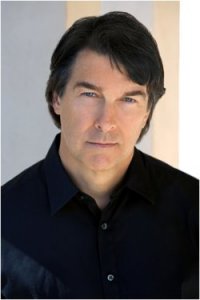 David Newman Interview
The Goldsmith Project Part III
With The American Youth Symphony





Composer and conductor David Newman generously gave up time to be interviewed on the occasion of the third and final concert with the American Youth Symphony celebrating the career of Jerry Goldsmith.
Could you talk about the incredible 3 year Goldsmith project you are about to complete in March 2011?
We at the American Youth Symphony were looking for a project to do with a well know Los Angeles composer. We thought Jerry's music really fitted the bill. He is arguably the greatest of the contemporary film composers of the late 20th century. His music sounds wonderful in the concert hall and much of his best work needed to be curated and re engraved. All aspects of the project that we were interested in.
You've worked with some world class orchestras from around the world how impressed have you been with the players of the AYS?
The most gratifying element of this project has been the superb playing by the orchestra. We have the luxury of having 6 rehearsals for each of these concerts. I doubt Jerry ever got more than 2 and most of the time would have had to make do with 1 rehearsal. It's amazing what you can accomplish with terrific players and a large amount of rehearsal. You really hear the music for what it is.
How difficult has it been to select key moments in Jerry Goldsmith's career and properly represent what he achieved over those many years?
It was very difficult. We had to make decisions. We had 45 minutes for each of the 3 concerts. We missed a lot of the Action Adventure - "The Mummy", "The Edge", "Air Force One" - also, "LA Confidential, Chinatown, "First Knight", "Medicine Man" (one of my favourites), "Magic" (really one of my favourites), "The Secret of Nimh, etc... there are just too many to mention. We did perform quite a bit and much of it was new and had to be either orchestrated from sketches or reconstructed. All in all I think we chose well.
The Goldsmith project has highlighted key decades in Jerry Goldsmith's career. Which period do you think was Jerry Goldsmith's 'golden' era that he developed the most and wrote the finest music?
I think that Jerry wrote great music for all periods but his early period probably afforded him the most autonomy. His work with Schaffner was truly outstanding.
Obviously being part of a legendary family of music makers you were no doubt exposed to film music quite early in your life. But what was your earliest recollection of Jerry Goldsmith?
I first became aware of Jerry's music when I started playing violin in the studios in 1976. That is where I really saw what a truly outstanding composer he was. I could watch from the ground up "so to speak".
What was it like meeting Jerry Goldsmith for the first time?
I met Jerry on several occasions, but the most important to me was when my agent, Richard Kraft, reintroduced us again much later in his life. I had already been working as a film composer for some time. Jerry and his wife Carol were so warm and friendly to me and to my wife Krys. Jerry and I became very good friends, frequently socializing. I never met a more down to earth person. This is a very unusual quality in someone who has such a prodigious gift. I know that Jerry was very grateful to my father for helping him early on in his career. I think he wanted to "pass that along" and we had genuine affection for one another.
What particular scores composed by Jerry Goldsmith impressed you the most and meant the most to you?
the First Star Trek movie - the love theme ---and the Main Theme to MAGIC. These were so important to me. Simply beautiful, complex, moving melodies and absolutely first rate orchestration.
I feel since Jerry Goldsmith passed away the quality of film music has declined and film makers are demanding more and more generic rock based scores. What are your feelings on the subject?
The world has indeed changed. You can't score contemporary films the way Jerry did. I don't think this is disastrous, just different. I do believe that music has a less critical role in today's films.
Since working on the Goldsmith Project have you noticed a new interest in Jerry Goldsmith's music?
I just notice how our musicians respond to the music and to the physical, mental and emotional act of playing it. The way they played the PLANET OF THE APES suite - it was simply awe inspiring. What fantastic music, played within an inch of its life. This makes all the work worth it. (These concerts are extremely time consuming and frankly expensive to do. There is so much music prep - almost seems like it never ends.)
Finally could you update fans on your own activities after this event?
I will be conducting a mini tour of the movie WEST SIDE STORY with live orchestra. July in Los Angeles, Sept in New York and Nov in Chicago.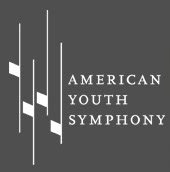 A special thank you to both David Newman and Janneke Straub at the American Youth Symphony

www.aysymphony.org, or call (310) 470-2332. Royce Hall is located at 340 Royce Drive, Los Angeles, CA 90095.