Spotlight
Articles And Features
Joel Goldsmith 1957 - 2012 In Memoriam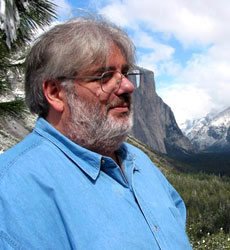 Joel Goldsmith was born November 19th, 1957 and was only 54 when he passed away on the 29th April 2012. He had been diagnosed with a form of lung cancer and a muscular disease in 2011. He fought this bravely and continued to work when he could on a personal Music and DVD project called Rhythm From Chaos. A project that he was very excited about and proud of.

His career in film and television began as a boom man on low-budget features and then as a sound mixer. In 1978 he worked on the low budget Sci-Fi movie Laser Blast and collaborated with composer Richard Band. Joel worked with Band again as a Sound Mixer this time on another lower budget feature titled The Day Time Ended. His first solo scoring assignment came in 1981, with Olivia for German director Ulli Lommel. This early score was succeeded by numerous TV assignments before finally being handed a major assignment in the guise of the cult Steve Martin comedy The Man With Two Brains, with Joel providing a manic and fun score. These early scores were essentially synthesiser only and his expertise in this field was utilised by his father during the 70s and 80s. Most notably in 1984 for Jerry Goldsmith's first completely electronic score - Michael Crichton's futuristic thriller Runaway. The time, effort and budget on this project was said to have out weighed that of a symphonic score.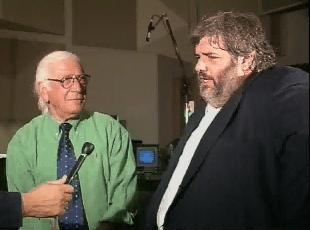 Joel collaborated with his father for the short lived TV series' HELP and Hollister as episode composer while Jerry Goldsmith composed the themes. Joel collaborated proper with Jerry in 1996 on Star Trek First Contact and provided around 20 minutes of additional music while Jerry was busy in London completing his assignment for The Ghost And The Darkness. Joel was to have worked with Jerry again on Air Force One, but another assignment prevented it happening and Jerry went on to work with Joel McNeely.


Joel composed his first symphonic score for another lower budget Sci-Fi thriller called Moon 44, and was an early score to reveal the obvious influences of his father. Moon 44 seemed at one point to be a one off but latter assignments followed in the form of Man's Best Friend, Kull The Conqueror, Shadow of A Doubt, Vampirella, Shiloh and Diamonds, all of which helped reinforce Joel's standing within the crowded composer market place. Additionally Joel scored a number of TV movies to great affect. Inferno and Shadow Of A Doubt are worthy of note. Joel's last film assignment was a Zombie thriller War Of The Dead in 2010. Joel also worked on impressive music scores for a number for video games, providing powerful military scores for Call Of Duty 3, Corpse Killer and Tom Clancy's SSN.



However, it was the world of TV that provided the composer with his best opportunities, writing sterling music for Hawkeye, The Outer Limits, Witchblade, Diagnoses Murder, The Untouchables and in particular the TV epic Helen Of Troy. But his most acclaimed work was for the TV spin-off from Stargate; Stargate SG1 which proved a massive hit and featured some powerful scores. Stargate Atlantis followed and allowed the composer to turn in one of TV's finest themes and gain Joel a well deserved Emmy nomination. Another Stargate spin off featured exciting scores from Joel - Stargate Universe. And his association with Stargate did not end there, with two feature length stories; Continuum and The Ark Of Truth.

Joel was married to Martha with a daughter and two step daughters and lived in Hidden Hills California.