Jerry Goldsmith Biography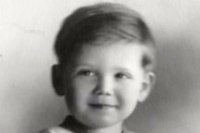 Jerry (Jerrald) King Goldsmith was born on February 10th 1929 in Pasadena California, growing up in Los Angeles. Jerry Goldsmith was the son of Tessa and Morris Goldsmith. Tessa was an Artist and Morris a Structural Engineer. Jerry Goldsmith began studying piano at the age of 6 and by the age of 14 was studying composition, theory and counterpoint privately with Jacob Gimpel and Mario Castelnuovo-Tedesco. After graduating from Dorsey High School Goldsmith went to Los Angeles City College where he worked on a lot of Opera, Dance and coaching of singers. He became assistant conductor for the opera and chorus as well as accompanist and found time to write music for the drama department for various plays. During this period he became acquainted with legendary composer Miklos Rosza and attended one semester in film music composition at the University of Southern California. This involved re-scoring Flesh And Fantasy (1943) and new music for a documentary on the summer arts school. It was Rosza's own score to Spellbound and the film's star Ingrid Bergman that had captivated Goldsmith back in 1945. Goldsmith recalled wanting to marry Ingrid Bergman and have a career in writing music for film. Saying that one out of two wasn't bad. Jerry Goldsmith had originally intended to become a concert pianist, but he soon realised that the infrequency of concert hall commissions would never satisfy his hunger to write music.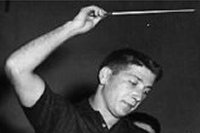 In 1952 Goldsmith was employed as a clerk typist in the music department at CBS where he typed up scripts which led to picking records to writing dramatic music and playing instruments for Radio shows including Romance and CBS Radio Workshop often working with 5 or 6 instruments. In 1955 Goldsmith progressed to live TV shows such as Climax and Playhouse 90 with 6 to 18 players.. This period especially was great training for the young composer. Often 500 shows, 25 minutes of music each. Adding music all the time to cover up things like cable noise. With Playhouse 90 Goldsmith would read the script Friday, Saturday see a run through, time it, and spot it. Then have Sunday to Tuesday to write. On Wednesday rehearse and go on air Thursday, often writing 45 minutes of music a week. He stayed with CBS until 1960, having already scored the cult sci-fi show The Twilight Zone. Then he was hired by Revue Studios to score their Thriller series, which lead on to further TV commissions including the famous Dr Kildare theme which Goldsmith had originally written for a Studio One show, then re-used it in a pilot for a medical show at CBS which was never sold. Then third time it found its proper home in the acclaimed series with Richard Chamberlain and gave the composer his only top ten hit of his long career. Goldsmith also wrote the memorable theme and a handful of episode scores for The Man From U.N.C.L.E. Goldsmith scored his first theatrical movie in 1957 - the little known western Black Patch. Goldsmith got the assignment as he had become friends with actor William Conrad during the CBS Radio Workshop. Conrad was a friend of director Allen Miner and suggested Goldsmith do the music. After Goldsmith returned to TV but a few years later Goldsmith got his next movie assignment City Of Fear, the director particularly being impressed with Goldsmith's television output. The composer had to write 40 minutes and was paid $3,500. But he had to pay for the orchestra and copying services. What was left was his payment for the score. Goldsmith didn't sleep for 5 days and nights and recorded the score in one session. The same director would call on him again for the significant career changing assignment Studs Lonigan.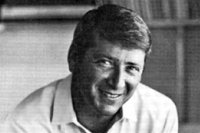 After leaving CBS Goldsmith went to work for Universal. In 1962 Goldsmith was awarded his first Oscar nomination for his acclaimed score to the poorly received John Huston biopic of Freud. In 1963 Goldsmith ran into Alfred Newman while he was doing Flower Drum Song and landed his most important assignment all courtesy of the famed composer. Newman was very complimentary about Goldsmith's TV work and apparently had no involvement in Lonely Are The Brave, a western drama with Kirk Douglas, but convinced the producers to hire Goldsmith to score it! From there Goldsmith established himself as a contract composer for 20th Century Fox for the remainder of the 60s, quickly re-defining the modern film score. Along with his close friend Alex North, Goldsmith established himself as a leading name in American film music, and by the beginning of the 1970's the composer had already written a number of landmarks scores that cemented his position and his reputation. These included A Patch Of Blue, Lilies Of The Field, The Sand Pebbles, The Planet Of The Apes, The Blue Max and Patton.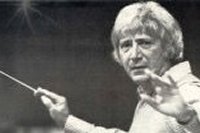 At the beginning of the 70's Goldsmith suffered a dry patch with assignments for the big screen and augmented his movie scoring with a plethora of TV assignments and remains one of the few composers to juggle film and TV scoring successfully. This included the critically acclaimed and Emmy winning score to the first TV mini series QBVII, as well as the popular theme and early episode scores for the TV series The Waltons. By the middle of the decade things had moved on proving to be one of the composer's most successful periods with a combination of gritty thrillers and prestigious assignments like The Wind And The Lion, Chinatown, The Wild Rovers and Papillon. The late 70's brought Goldsmith his lone Oscar, as well as an Oscar nomination for best song (Ave Satani) for the avant-garde and ground breaking score to the classic Richard Donner horror The Omen. Never had a film score been so critical to the movie's atmosphere and dramatic power. Goldsmith's work proved a revelation and stands today as one of the greatest moments in film music with its dramatic mix of chilling chorus and heartbreakingly beautiful moments that conveyed the horror of a family torn apart by an unseen evil.

The decade finished with a series of the composer's most popular crowd pleasing scores, from the military action of the berated movie The Swarm, a sumptuous English caper score for The Great Train Robbery and the terrifying masterwork Alien. And of course what is generally regarded as Goldsmith's greatest work - Star Trek The Motion Picture. Here Goldsmith was tasked with re-inventing a franchise and creating a brand new theme. Goldsmith remarked that the theme was the toughest he ever wrote and remains a remarkable achievement. At the behest of Star Trek creator Gene Roddenberry it later became the signature theme for the popular Star Trek spin off The Next Generation. In 1995 Goldsmith would write a new theme for Star Trek Voyager, a further spin-off. Interestingly Goldsmith's association with Star Trek may have started even earlier. In interview Goldsmith revealed he had been approached by Roddenberry back in the sixties to write the original TV series theme, but due to scheduling was unable to do so.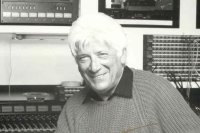 At the beginning of the 80's Goldsmith took a break from his usual hectic scoring schedule with only a couple of assignments. This included the TV mini series Masada in which the composer scored the first four hours and the rousing main theme, which garnered another Emmy for the composer. Handing the remaining four hours to friend and fellow composer Morton Stevens. Goldsmith also completed the Omen trilogy with an awe inspiring work to The Final Conflict in which he completely transformed the choral and orchestral style he developed in the first two movies into a score that was as terrifying as it was beautiful. So magnificent it is regarded by many to be superior to even the first film score!

Goldsmith's abilities at being a musical chameleon served him well throughout his career and just as the decades before brought dramatic changes in style, the 80's also saw further development and transformations. Notably with the robust and action packed First Blood and its spectacular action packed sequel score - Rambo First Blood Part II as well as the epic third score to Rambo III in which the composer bids a fond farewell to the Rambo character. Then came the animated splendour of The Secret Of Nimh, as well as critically acclaimed works to Under Fire, Poltergeist and the orchestral/electronic triumph to the sporting drama Hoosiers. The mid 80's proved to be a mix of comedy and adventure scoring for big budget fare that included a series of assignments for Joe Dante, most notably the box office smash Gremlins, featuring the composer's infectious "rag" to cult hits Supergirl, Twilight Zone The Movie and a stunningly rousing sequel score to the poorly received Star Trek V.

This decade also saw further electronic development that had begun back in the 60's with Freud. In 1985 the composer tackled his first all electronic score to Michael Crichton's minor sci-fi thriller Runaway. And later followed it up with courtroom thriller Criminal Law along with an un-used score to cult hit Alien Nation. Goldsmith finally fused orchestra with electronics proper in the 90's and remains one of the few silver age composers to spend so much time cultivating the technology without betraying the traditional orchestral world.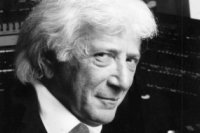 In the 90's Goldsmith started the decade with his action opus Total Recall. Goldsmith's mammoth score is nothing short of a symphony and remains the defining moment in action film scoring, and is now regarded as a classic of the genre. He also became friends with the film's acclaimed director, Paul Verhoeven and went on to collaborate on the difficult assignment Basic Instinct. The assignment remains a rare moment in the cut throat business of Hollywood where a director showed total commitment to his composer and worked closely with him to encourage Goldsmith to fashion one of his most memorable scores. The decade also brought another of the composer's finest works, the beautiful score to The Russia House for director Fred Schepisi. Interestingly Goldsmith's Russia House theme had originally been composed for his aborted score for Wall Street and then tried out for another aborted effort Alien Nation. The theme finally found its rightful home though. Goldsmith's other noteworthy assignments during this decade included the critically acclaimed score to the minor true life sporting drama Rudy, along with further Star Trek sequels First Contact and Insurrection, action epics such as Air Force One and The Mummy, as well as more challenging assignments such as the big screen adaptation of Six Degrees Of Separation (Fred Schepisi), and the critically acclaimed thriller LA Confidential (Curtis Hanson).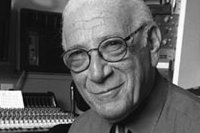 Jerry Goldsmith began the new millennium with a further collaboration with Dutch director Paul Verhoeven on the summer 2000 sci-fi thriller Hollow Man where Goldsmith's genuine love and affection for the director shone through with an enormous and complex thriller score. The next two years featured The Last Castle where Goldsmith's moving theme was adopted to remember the victims of September 11th 2001. Followed by the box office hit The Sum Of All Fears featuring an equally moving score. And a second outing with exciting director Lee Tamahori for the Morgan Freeman thriller Along Came A Spider. By this time the composer's health began to take its toll and prevented Goldsmith from working as much as he once did but he finished his work on the Star Trek franchise with Star Trek Nemesis, making this his third collaboration with editor turned director Stuart Baird.

Goldsmith's final scores were for friends. In the case of Timeline directed by The Omen's Richard Donner. Sadly a score that was not used in the finished film due to dramatic changes in the final cut of the movie. Donner tried to secure Goldsmith again to rewrite the score but the composer was unable to do so. Fittingly for his final score he was with Joe Dante, another close friend, for the comedy Looney Tunes Back In Action. Jerry Goldsmith passed away on July 21st 2004 peacefully in his sleep after a long and gallant battle against cancer.

Credits And Awards

A list of credits for the composer can be found on the Works Page.

A comprehensive list of Jerry Goldsmith's awards and nominations can be found on the Awards And Nominations Page.

Composer Trivia

The composer received an Hon Doctorate From Berklee College Of Music in Boston. And in between scoring duties for Hollywood taught a graduate course in music composition at UCLA School Of Music.

The composer has previously been credited as Jerrald Goldsmith, to appease his Mother who disliked the shortening of his name to Jerry. And his brother in-law's name Michael J. Hennigan. The latter for being able to write the theme for Black Saddle while still under contract with another studio.

Jerry Goldsmith had 4 children from his first marriage with singer Sharon Hennigan Goldsmith. His oldest daughter Ellen performed the vocals on The Wild Rovers album. Carrie and Ellen now work as teachers, and Jerry's youngest daughter, Jennifer, is in the entertainment industry. Joel Goldsmith was his only child to follow him into film and TV scoring who sadly passed away. Visit our special Biography page for Joel Goldsmith.

Jerry's second wife - Carol Heather Goldsmith, is a talented songwriter and singer, and worked with Jerry on vocals for The Don Is Dead, Cabo Blanco as well as a song for Coma and the song The Piper Dreams composed for The Omen. Jerry had his fifth child with Carol, named Aaron.

Representation

Jerry Goldsmith was represented by Blue Focus Management. His agent was close friend Richard Kraft.
The last time I saw my friend Jerry Goldsmith was with Bob Townson as we presented him with Varese Sarabande's "Jerry Goldsmith at 20th Century Fox" boxed set.

Though he was not feeling well that day, Jerry's spirits lifted instantly as he pulled the booklet from its black slipcase. Slowly, he pored over every title like he was exploring a photo album of his children, each one dear and special to him in a different way. He shared memories of working on those scores which spanned several decades of his life.

He was surprised and delighted when he was told that its entire run had sold out within days of its announcement. It meant a great deal to him that his fans continued to appreciate him so strongly.

Jerry cared deeply about his fans (I should know, I was one who first met my idol by stalking him as a rabid nine year-old armed with overstuffed shopping bags crammed with soundtracks for him to autograph). Jerry was also a very private person and extremely shy. Even though it would sometimes embarrass him, I would often share with him titbits from his supporters on the various film music sites. All of your love and appreciation gave him great comfort and pleasure.

The last opportunity Jerry had to connect with his public was two weeks ago when John Mauceri cell phoned him from the podium of the Hollywood Bowl smack dab in the middle of a concert so Jerry could hear the "Goldsmith Television Medley" he was about to conduct. At the final downbeat Mauceri hoisted his cell phone towards the audience so Jerry, lying at home, could take in the monstrous applause of 19,000 of his fans.

Jerry Goldsmith wrote music, not for himself, but to connect with others. He was very blessed to know that he succeeded in doing just that for so many years with so many people around the world.

Thank you all for letting him know how much you cared.
Richard Kraft
Kraft-Engel Management
15233 Ventura Blvd
Suite 200
Sherman Oaks
California 91403
USA